Welcome to donna j.'s Home Page


Click Biz's picture to find out all about Norwegian elkhounds. You'll read about the history of Norwegian elkhounds; you'll also find a link to an article about using elkhounds for search & rescue (SAR), a link to the web site of the Norwegian Elkhound Association of America (NEAA), a FAQ page about elkhounds, a suggested reading list, and links to pages all about the elkhounds (and others) of SANCTUM Educated Elkhounds, et al.


This is the day the Lord has made; let us rejoice and be glad in it.

      Psalms 118:24

"Music is not an occasional pleasantry, but a basic necessity for life."

      Isaac Stern

Here you'll find paeans to Norwegian Elkhounds, Riders in the Sky (America's favorite cowboys!), Walt Disney animation art, some of my favorite poetry, and whatever else grabs my attention at the moment! Of course, it's always under construction  so you might not find it all just yet, but always feel free to come back and check in again!





Click the elkhounds, et al., to find who the elkhounds, et al. of SANCTUM Norwegian elkhounds are

Click here to access my page of links to great poets and their poetry


Click here to access the web site of the National Multiple Sclerosis Society. There's some great information here if you're an MS patient like me, have a loved one who's an MS patient, or just want to know more about this disease.

Click here to visit the Vintage Ink and Paint web site, where you can learn about vintage animation art (courtesy of Steve Worth).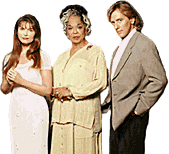 Click the angels to visit the Touched by an Angel® web site

I can do all things through Him who strengthens me.

      Philippians 4:13



Everyone who calls on the name of the Lord will be saved.       Romans 10:13

"Ya got time to breathe, ya got time for music."

      Briscoe Darling


Click here to go to donna j's Riders in the Sky page, with pictures and concert reviews

Click the singing cowboys to visit the Riders in the Sky official web site (the best place in the world to visit!)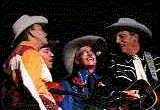 Come unto me, all who labor and are heavy laden, and I will give you rest.

      Matthew 11:28


All photos and original material ©1997-2010 by donna j. except Due South® logo, ©1998 by Due South/Alliance Communications Corp., Touched by an Angel ©1999 CBS Worldwide, Inc., and Mickey Mouse image, ©The Walt Disney Company